[+18] Wellwood v0.2(Being Reworked)
ATTENTION!!

This game is currently on a temporarily hold, it's being rework for the better and does not represent the look of the game in the future, thanks for your patience!

(Downloading the builds always yield better performance, the game is meant to be played on full screen)
WASD - Movement
Left click - Attack
Right Click - Toggle cast mode
E - interact (when the ! symbol is present)
Wellwood is a free to play NSFW fantasy adventure made in unity, the first entry of a series of games called "The fall of Mandiath".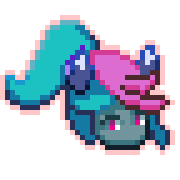 You play as Celesta, a dragon hybrid, that wakes up on Everlost woods, wondering how did she get there, she remembers how to use her lust magic, a rare gift among dragons(even more on hybrids).
If you would like to support the development of Wellwood and future games, please consider Supporting me on Patreon!

Keep in touch with my twitter!
if you happen to find any bugs(and there will be a lot), please send me an DM here, on patreon or on twitter.
Thank you so much for your feedback and for playing, it means the world for me!
Download
Click download now to get access to the following files:
[+18] Wellwood v0.2 [Win].zip
33 MB
[+18]Wellwood V0.2[Linux].zip
37 MB
[+18] Wellwood v0.2 [Mac].7z
40 MB
Comments
Log in with itch.io to leave a comment.
Will there be android support?
Wellwood as a project, yes, but the concept itself has been my personal project for over a year now, will be shared with the world soon
is this still true that you'll be sharing it with the world soon?
Not really soon per say

But i am returning to Game dev after recovering from a TBI, hopefully i can publish the new and improved game this year :>
the slimes can boot me into walls
I found a slight bug that I managed to fix...
Found a bug, how do you DM here?
I've been waiting for another game like this! it shows massive potential but it definitely needs some work. Good luck in making this game successful! :D
Thank you!
There's a lot to do, and by misfortune(i got in an accident, nothing serious), i'll spend the next 2-3 working full time on Wellwood, the next update will be massive, and i really hope you enjoy it!