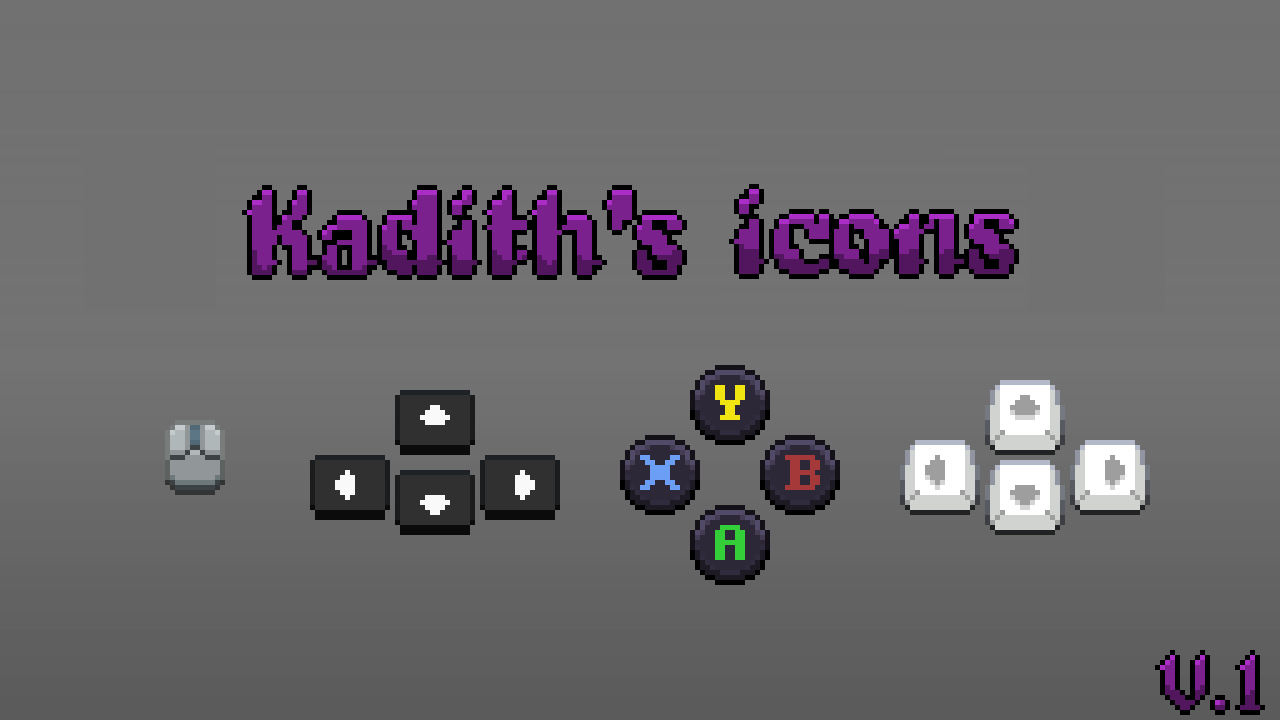 Kadith's icons
Comments
Log in with itch.io to leave a comment.
Hope things get better 🙇!
Thank you!

I really hope the same
I read the article, nice work!

feels good to see the icons in good use
Hey there dude!
Thomas here, from Dust Runners
I know this is a bit creepy but I've been trying to reach you every where, twitter, steam etc, you haven't been on the Discord for a while and I start to worry...
I hope you're alright and see this and get back to me quickly! We miss you :(

Thank you very much for this. This is actually exactly what I was looking for, and I'll absolutely credit you. I'm sorry about your situation; I hope things get better!
May I still use these icons in my project if I credit you?
Credits are appreciated but not necessary in any way, it's you personal choice.
Thank you,I wan to use this for my project.
bruh, you got TALENT. what can I say except for these are so pleasing to my eyes.One day ill use these in a project, like a tutorial for one of my first games (still learning so will be a while)! I'll definitely credit you, and contact you beforehand. Thank you for making the community a better place
Really amazing! I was searching for something as this for my project. I will use it! Thank you!! :)
This Is really awesome, definitely going to keep this in my back pocket!